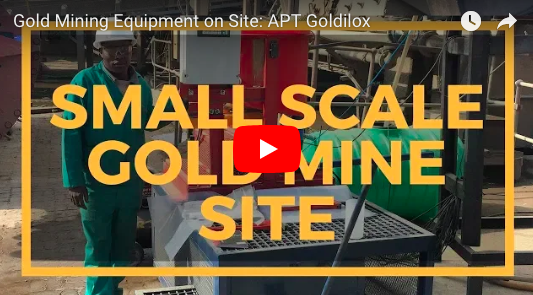 Here is a raw snippet from our time on a small scale gold mine site with APT's Golidlox safe concentrates storage system operating in conjunction with the RG30 Scrubber for optimal mineral recoveries. The RG30 is a 3tph alluvial gold processing plant, available as either a standalone set-up or in trailer version. Our mining equipment has been designed in such a way that various components can be seamlessly coupled together as per your requirements; visually and operationally pleasing.
The Goldilox part of this alluvial processing plant facilitates an automated flush of the GoldKacha concentrator, and stores the gold bearing concentrates in a secured lock box for collection at the end of the shift. Now you can have peace of mind that your gold is right where you left it. Secure, safe and efficient.
[embed]https://www.youtube.com/watch?v=ur0cnpm1e4A[/embed]
We have a series of videos here on our website showing you exactly what it is like on a mining site and mining with APT equipment. For more on the GoldKacha, Goldilox or our range of RG scrubber plants, visit our website or contact us on info@aptprocessing.com and we will be there to help.