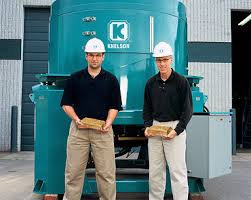 Modular mineral processing plant manufacturer Appropriate Process Technologies (APT) CEO Kevin Peacocke says the company has increased its focus on designing and incorporating modular platinum-group metal- (PGM-) specific gravity recovery systems, which can be used to retreat tailing and to process primary ores, and has now included these PGM recovery modules to their range. 
"Our first entry into the platinum industry is the in-house ISO 9001-compliant testwork facility that we are operating. The facility is being used to examine and assess several methods of platinum recovery from tailings for a large Zimbabwe-based client and to investigate the gravity recovery of platinum for a local platinum miner," says Peacocke.
This PGM recovery project started in May and is in the process development stage; it considers alternative methods of platinum recovery using APT technology and is not compelled to use conventional recovery methods.
"What makes this PGM recovery development and testing process unique is that the ore dictates the process that will eventually be chosen and designed," says Peacocke.
APT has two products that it uses for the PGM recovery – a Knelson semicontinuous batch concentrator, which targets element metals, such as liberated platinum and other PGMs; and a Knelson continuous variable discharge (CVD) concentrator, which targets free element platinum, sulphides and semi-liberated sulphides.
The batch concentrator operates at an elevated gravitational force, which is between 60 times and 200 times the gravitational force on earth.
It also features a patented fully fluidised cone, which enables recovery from the top to the bottom of the cone, as opposed to only part of the cone surface.
This product derives its name from the capability the product has of taking itself offline and automatically setting the concentrate aside – as a batch – at a specific time. The product comes online again to repeat the process, with a new batch of ore or concentrate.
Meanwhile, the CVD concentrator also works at an elevated gravitational force of between 60 times and 100 times the gravitational force on earth. The product features rings at the top of the cone, with valves at the back of the rings. These valves open periodically, catching the concentrate.
The CVD is unique as the valves have five variable para- meters that can be set, which enables the user to choose the type of concentrate to be yielded.
The benefit of using gravity recovery in both instances is that the concentrate being put into the recovery products can be much more coarse than the 75 microns typically employed in flotation. For example, the concentrate can even be as coarse as 1 mm in size. The gravity processors also consume less than 0.5 kWh for each ton of concentrate being processed and require no chemicals, which ensures that the products are environment friendly.
Peacocke notes that APT's two PGM gravity-processing products can be installed as an adjunct to existing processes. They can also be used to complement and improve on the sulphide flotation systems already prevalent in the market.
"What we aim to do is to install our gravity-recovery PGM products in phases, initially to complement existing systems, but to get to the point where we may propose the installation of complete gravity- recovery plants," he notes.
With a presence on four continents and in 20 countries, APT's long-term goal is to become even more globally represented and, through this representation, serve the high-end and entry levels of the market.
APT aims to offer survival techniques to entry-level miners during tough market conditions, while also providing immediate solutions for high-end miners that they can apply when capital is available and when expansion is possible.
Meanwhile, within the next 12 months, APT will consider expanding its assembly facility, in Kya Sands, Johannesburg, as business continues to grow, which is driven by increasing demand for its products and services in Africa.