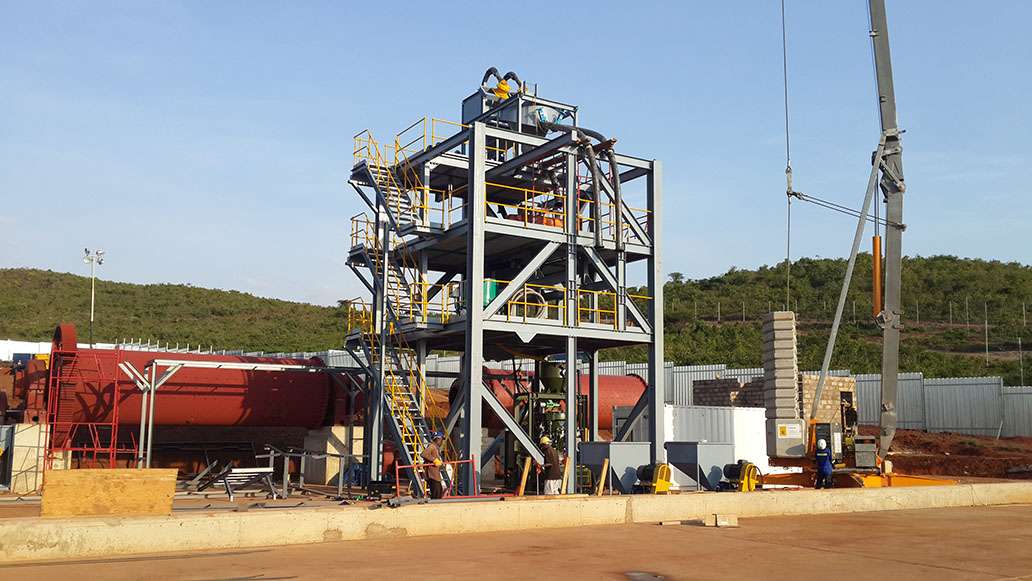 APT have long since realized that there needs to be a solution for listed juniors. More than ever before the hurdles necessary to bring a new mining project on line, or to expand an existing one are daunting. Listed Juniors deserve a medal for their efforts and a good deal of recognition is owed for the often thankless task. There are many boxes to be checked, one of which is the plant; its design, its cost and the efficacy of the result. Nothing endorses a project more firmly to its investors than production on schedule, or even ahead of schedule.
APT realizes this and our plants have been brought into production for small to medium mines at literally break neck speed. For example, a 20tph gold plant was recently designed and built in just 14 weeks. It was then shipped to site and once there was erected, commissioned and in production in just 4 days! In another case a large 40tph gravity tower for gold recovery was erected on site in just 6 days! Through rigorous R&D, our designs have been evolved to allow for a single plant that can treat the softer upper oxide material and then accommodate more competent rock from the transition and deeper levels. Called Combo Plants, these units can accept up to 50% of the feed tonnage as hard competent rock and are ideal for a startup. Modules can be added as necessary to tailor the plant progressively to a deep level unit, for example by the addition of flotation and cyanidation.
The breakthrough for the Juniors is that APT have progressively expanded this tried and proven capability to a larger plant size. Our latest plant, at 120tph capacity is in fact a Combo Plant and clearly demonstrates APT's specialist knowledge in this field. Large engineering companies frequently encounter difficulty designing their products downwards, it is not as easy as it sounds. APT on the other hand has had no trouble engineering upwards and we come from a broad base of experience of over eighty plants to grow from.
The ability now exists for a Junior Mining House to bring a project on line at reasonable cost ahead of schedule whilst reserves are expanded to justify further investment. APT would be involved throughout the entire process from testwork through to implementation of the final modules as the project matures. This can all be designed from the outset for ease of forecasting and financial planning. APT: a perfect solution for listed juniors.
40tph Gravity Tower and CIL plant
Schematic of 120tph APT Combo plant for cassiterite recovery
APT - Growing To Meet Your Expectations